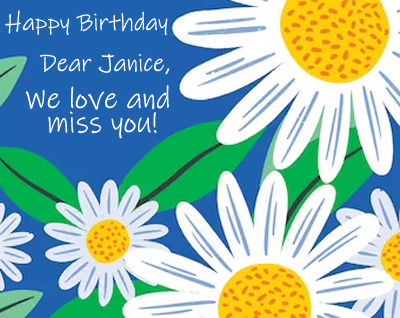 "The most wasted of all days is one without laughter." – e. e. cummings
You brought joy, happiness and laughter to all who met you; You are always in our hearts!
Born: April 30, 1953
Died: April 7, 2020
Janice Diane Hart was born in Long Beach, Ca, April 30, 1953. She left this earth peacefully on April 7, 2020, in Rancho Mirage, Ca. She was 66 years old. Beloved daughter, sister, aunt, niece, cousin and friend to many, so many people loved her.
Janice is preceded in death by her beloved mother and father, Lucille Crawley Hart and William Weir Hart, Sr.
She is survived by her brother, William Weir Hart, Jr., and sister, Susan Hart-Shattuck, brother-in-law, James Shattuck, nephews and niece whom she loved and adored, Christopher Cruttenden, Sr., Rian Cruttenden and Lucy Shattuck. Janice is also survived by her ex-husband and friend, Kirk Hayward.
Janice had special bonds with aunts and uncles and cousins that were very special to her, from the Crawleys, Bacons, and Harts.
She leaves behind a special group of wonderful friends she had kept close ties to, that go all the way back to Lincoln middle school.
Janice was fun to be around, she made you laugh, she was uninhibited, out-going, she attracted friends everywhere she went. She loved the beach, loved to surf, love to play tennis, no one could beat her at ping pong. She also loved to play cards. She always played to win!
A talented and charismatic entertainer, comedienne, actor, impressionist and singer. Her love, her spirit and her beautiful smile will be in our hearts forever.
"I Fell In Love With Acting and Comedy and I've Never Looked Back"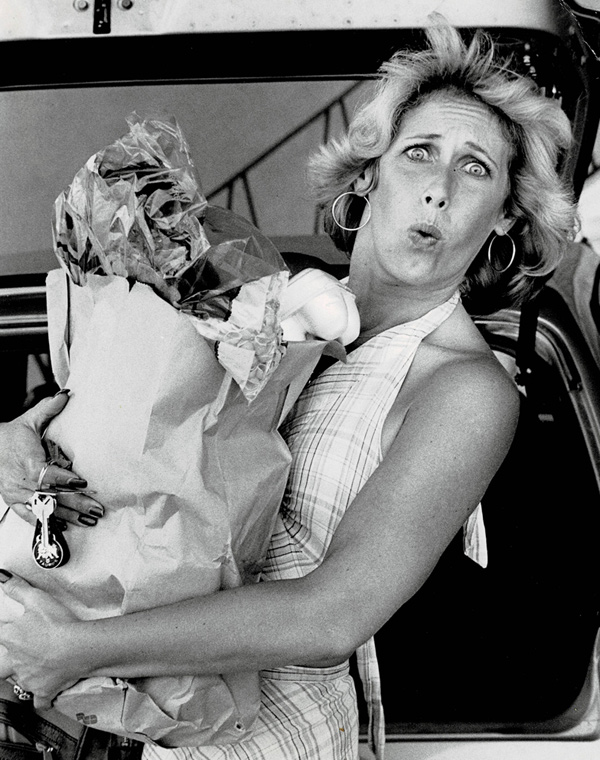 I found some of these scribbled on scrap paper in Janice's stuff.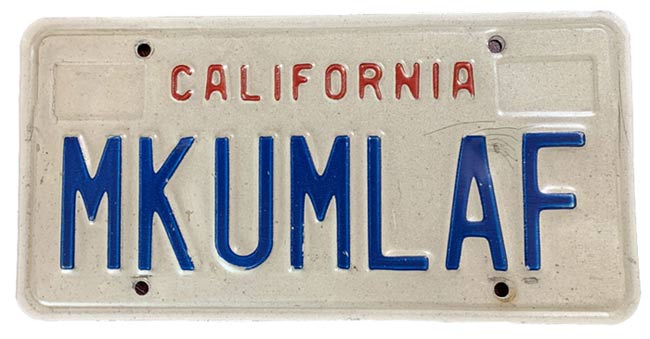 I was just reading about the new Linsay Lohan diet, which is all liquid, 80 proof!
I bought a pedigree dog for $600 dollars. My friend said,
give me the $600, I'll poop on your carpet!
I said to my husband, "my boobs have gone, my stomach has gone, say
something nice about my legs." He said, "blue goes with everything!"
I'm definitely going to watch the Emmys this year. My makeup team
is nominated for BEST SPECIAL EFFECTS! (Joan Rivers' character)
Know who I bumped into yesterday? Demi Moore and her much younger husband, Ashton Kutcher. She looked fabulous, better than ever. I guess it's true what they say, a woman is never more beautiful than when she is with child.
I told my mother-in-law that my house was her house and she said, "get off my property!"
All my mother told me about sex was that the man goes on the top and the woman goes on the bottom. For three years, my husband and I slept in bunk beds.
I just had my 10th face lift, they say I'm starting to look like a Playboy bunny, because now my ears are on top of my head!
SENIOR CITIZEN JOKES
Two older Jewish ladies, Sophie and Fran, were shopping one afternoon
and Sophie says to Fran, "Wish me good luck, my son finally met a girl,
and maybe they will get married. But the only thing my son said is,
that she has herpes. What is herpes?"
Fran says, "I don't know, but I have a medical dictionary, so when I get
home I'll look it up for you." The next day, the two ladies met again. Fran
says to her friend, Sophie, "It's okay, you don't have to worry, it's a
disease of the gentiles."
An elderly couple was watching television one evening. The wife said,
"I'm going to get a dish of ice cream now." Kindly, the husband offered
to get the ice cream for his wife. She said, "Okay, I'll write it down
so you don't forget." "I won't forget," said the old gent. "But I want
chocolate syrup and nuts on it, so I'll write it down," she replied.
"I will get the ice cream, don't worry," replied the gentleman. A few
minutes later the old man returns with bacon and eggs. His wife said,
"See, I should have written it down, because you forgot the toast!"

They have a new service for sexually deprived seniors, it's called Feels on Wheels!